Getting Started
From Runic Games Wiki
GUTS Installation
For Steam users
GUTS is available through the Steam client on Windows. To obtain it, do the following:
From the Steam client, open the Library menu and choose Tools.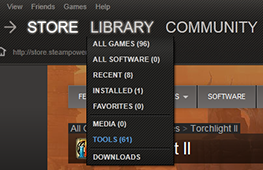 In the list of tools, locate Torchlight II GUTS and double-click it to begin installation. Once installed, you'll be able to run GUTS from here.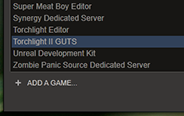 For non-Steam users
GUTS was automatically patched into Torchlight II for non-Steam users. You can run it by following these steps:
Launch Torchlight II and make sure it's patched up to the latest release (1.22.x.x).
Click Launch GUTS underneath the Play button as shown below: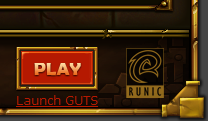 Next Steps
Now that you've installed GUTS, you probably want to get right to modding. For more information, see Creating a Mod.
Further Resources