Dungeon Editor
From Runic Games Wiki
Dungeon Editor
Dungeons are the culmination of all the various level data in the game. Every area in the game is part of some dungeon. Dungeons contain strata which define the characteristics of the individual levels within the dungeon.
Example of the Dungeon Editor template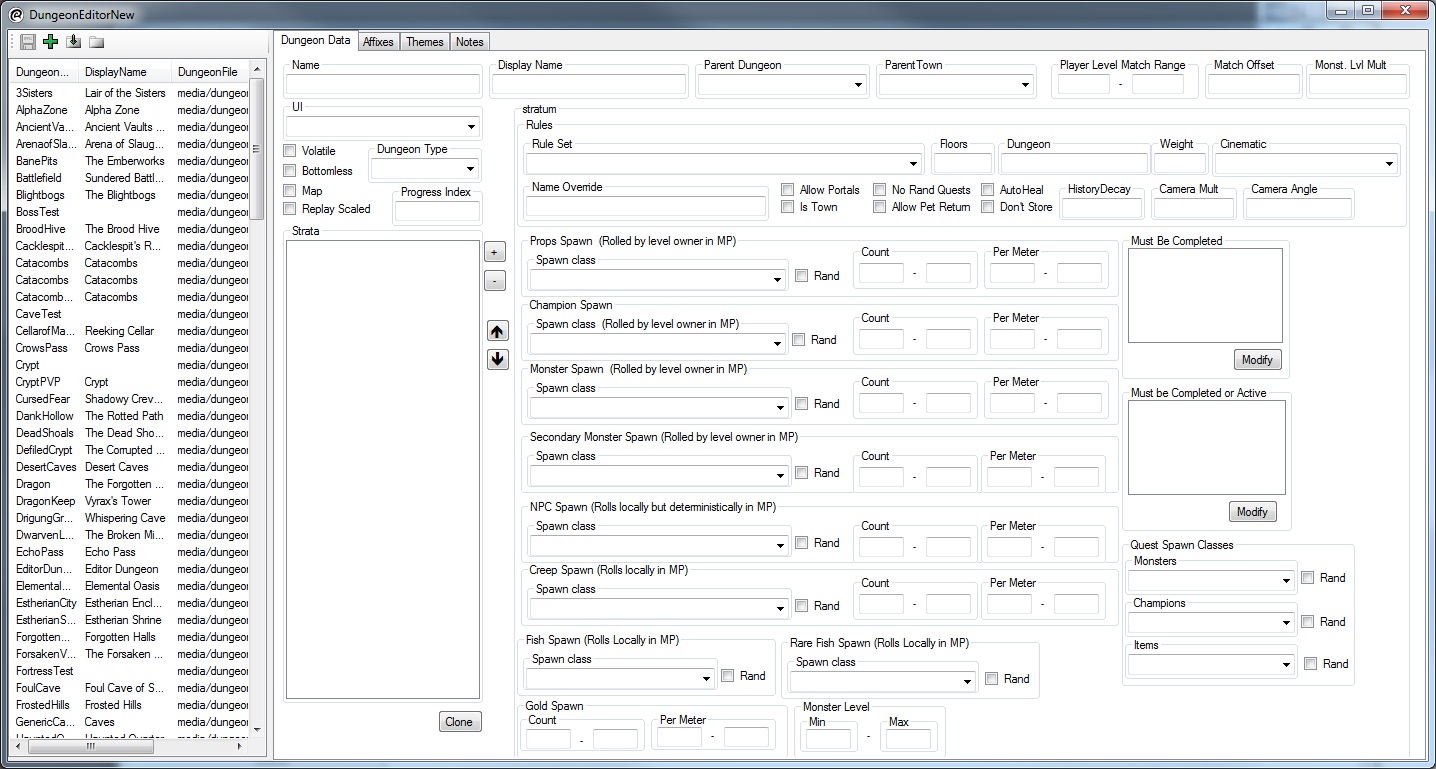 Dungeon Editor Properties
To see the breakdown of each of the properties available in the Dungeon editor refer to the section below.