Layout Link Palette
From Runic Games Wiki
Overview
The Layout Link Palette is a tool that allows you to select and place Layout Links in a Layout file which can be found under the View top menu on the Main Window.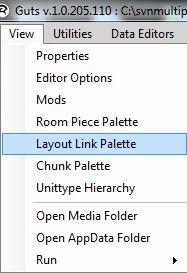 Layout Link Types
There are three different types of Layout Links: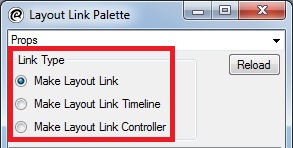 The selected type will be created when using the Layout Link Palette to add a new Layout Link to a Layout, but replacing an existing Layout Link will not change the type of Layout Link Object.
Placing a Link
To add a Layout Link double-click on the desired one in the Layout Link Palette to create that Layout Link at your Working Plane within the Work Space. If a pre-existing Layout Link is selected within the Work Space it will be replaced with the double-clicked Layout Link.